If you want to change the administrator name in Windows 10 or 11's latest version. This thing happened to me also a few years ago when I installed windows 10. I see that my windows have by default name "Administrator" and I want to change that name but at that time I don't know how to change then I went on to many websites finding how to change administrator name on windows 10 but I couldn't find any helpful article or video. (The same process will apply with windows 11)
In today's article, I will show you the easiest way to change your windows 10/11 default name "Administrator" in the latest version of windows 10 using the run dialog box.
Change By Default user name in Windows 11
Press Windows + R on your keyboard after pressing the button you will see a pop-up as shown below.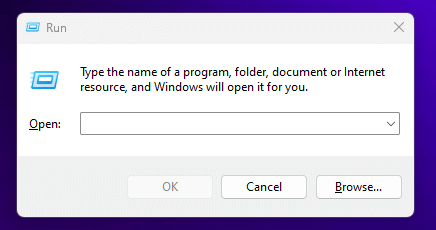 Type the following command "netplwiz" inside the run dialog box and press Enter on your keyboard
After hitting enter you will see a window as shown in the image below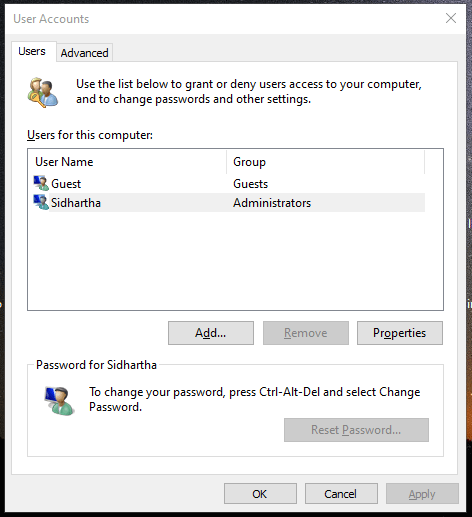 Now you will see the lists of users inside that list select the user titled "Administrator"
Then click on Properties
After clicking you will see a new window like shown below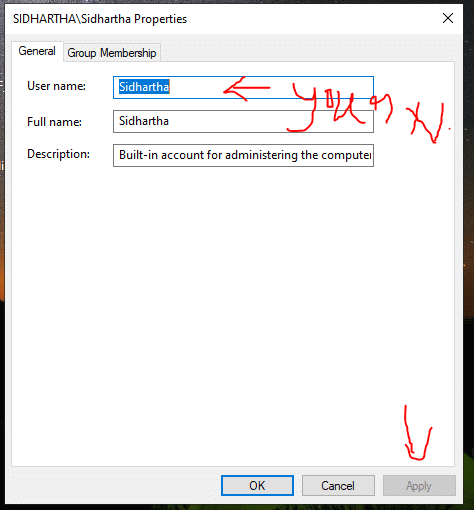 Now inside "User Name" Enter desired name that you want to show as Username
After then click on Apply
Congratulations
You have successfully changed your Username in Windows 10/11.